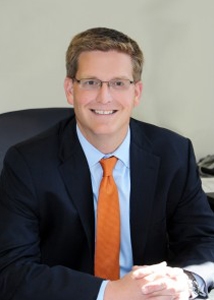 As the Owner and Managing Principal of Haviland & Sams, Ben directs all operational and client servicing activities in addition to providing quality financial advice and direction to all firm clients.
Ben has more than twenty years of experience providing sound financial planning advice to a broad spectrum of clients, including physicians, business owners, dentists, attorneys, and other professionals.
Clients with complex financial needs including estate and tax planning, investment portfolio strategies, cash flow management, and business ownership planning rely on Ben's thoughtful, objective analysis and guidance in the development and implementation of highly effective solutions.
Ben earned a Master of Science in Financial Services degree from The American College. He received his undergraduate degree in History and Political Science from Connecticut College, where he was a member of the soccer and track teams. Prior to Haviland & Sams, Ben worked with New York Life Insurance Company in Boston. Ben lives in Farmington, Connecticut with his wife, Hilary and their two sets of twins.